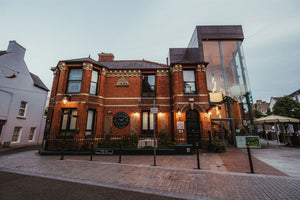 Every Visit Is A Discovery
★★★★★

Excellent food and drink. Always good service. Always worth a visit when in Wexford. Amazing for wine lovers.
★★★★★

I ordered a hamper from Green Acres as a gift and had it delivered. The service was exceptional - both Patrick and James were excellent. I will definitely be purchasing again!
★★★★★

Consistently amazing every time. Genuinely lovely and helpful staff. One of the nicest restaurants in Ireland.
★★★★★

Always lunch here while I'm in Wexford. Great variety of food, reasonable price. Good deli, Great art gallery.
★★★★★

A wonderful shop the best of everything. Can't wait to go back. The staff delightful, knowledgeable, very helpful. Thank You so much.